Healing Fairies by Julie Pencall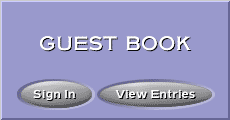 Please sign my book and let me know what you like! I love hearing from you all.

Next Stop! Pirate Fest Las Vegas! Craigs Ranch Park April 21-22-23 Look for "Lost Travelers" You will see the familiar Healing Fairy wares and the steampunk too. Go to: www.piratefestlv.com for more info about the event.

Double click here to add text.

to the person, who's mother took pictures of my art work at the Iron Horse event this last weekend. 3/18-19/2017 NO! it is not ok to copy others work! It does not make a difference if you live in Oregon and I live in CA. I travel all over the country. Location of where the art is made or sold does not mater. If you copy my work, I will be forced to call my very good lawyer. Changing the work 20-30% is not going to work and we will have a problem. Please create from your head and your heart with your own hands. I have and do, be the artist that you are, not someone else. Let copy machines make copies. thanks.